The Arcsine is a minor character of Welcome to the Wayne, she has only appearead in the Welcome to the Wayne pilot. She is portrayed by Katie DiCicco.
Appearance and History
She appeared as a holographic character whos only to be opened from the suitcase that Ansi, Olly, and Saraline were trying to protect from the gang of spies, who were trying to obtain the object.
She has long hair, wears a long skirt with circular sleeves.
Gallery
Gallery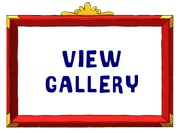 Ad blocker interference detected!
Wikia is a free-to-use site that makes money from advertising. We have a modified experience for viewers using ad blockers

Wikia is not accessible if you've made further modifications. Remove the custom ad blocker rule(s) and the page will load as expected.