OK, that just happened...
This is a stub article. Make high quality edits to this page in order for it to be considered as a functioning article.
Madison Payne is the daughter of Garrison Payne and a minor character in Welcome to the Wayne. She is voiced by Shannon Walsh.
Appearance
Madison is around the same height as Saraline. She is fair skinned, with long blond hair in a ponytail and her top hair combed to the sides. Her attire consists of a lavender shirt and a pink overcoat with a brown purse. She wears an indigo skirt and magenta boots.
Personality
Trivia
Gallery
Gallery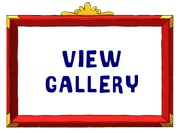 Source
Ad blocker interference detected!
Wikia is a free-to-use site that makes money from advertising. We have a modified experience for viewers using ad blockers

Wikia is not accessible if you've made further modifications. Remove the custom ad blocker rule(s) and the page will load as expected.