Data transfer incomplete.
This is a stub article. Make high quality edits to this page in order for it to be considered as a functioning article.
This is a page considering the list of cryptic messages found within the Nickelodeon animated series, Welcome to the Wayne.
While Ansi and Olly were leading themselves to numerous squidjits, a secret code at the Playground is seen on stone.
While Saraline is reading a book.
While Ansi is talking to Julia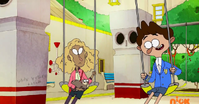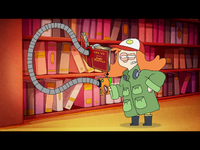 While Saraline was climbing a ladder, you can see a cryptic message on the wall.