OK, that just happened...
This is a stub article. Make high quality edits to this page in order for it to be considered as a functioning article.
Like No Other Market on Earth is the sixth episode of the first season of Welcome to the Wayne. The episode premiered on September 18, 2017.
Synopsis
On the search for a mysterious rainbow gas, Team Timbers ends up in The Wayne's supernatural supermarket trailed by a dangerous creature determined to break up their friendship forever.
Plot
TBA
Cast
Main
Trivia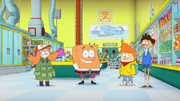 A sneak peek was shown on Nick's YouTube channel.
Equimorph morphs into a Copyright friendly version of "SpongeBob SquarePants" known as "SpongeRobert RectangleShorts" who was voiced by "Tom Kenny" Spongebob's Voice actor.
Flowershirt turns out to be a great singer.
Gallery
Gallery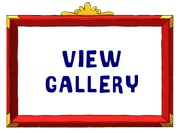 References
Ad blocker interference detected!
Wikia is a free-to-use site that makes money from advertising. We have a modified experience for viewers using ad blockers

Wikia is not accessible if you've made further modifications. Remove the custom ad blocker rule(s) and the page will load as expected.