Warning!!
This page contains potential SPOILERS!. We heavily advise that you catch up before continuing. Read at your own risk!
Data transfer incomplete.
This is a stub article. Make high quality edits to this page in order for it to be considered as a functioning article.
It's the Mid-Season Finale is the 10th episode in Season 1 of Welcome to the Wayne.
Synopsis
In a supernatural storm, Olly's and Ansi's favorite TV heroes come to life. Meanwhile, Saraline learns some terrifying truths about the Wayne from the mysterious figure that Team Timbers has been following for quite some time. [1]
Plot
TBA
Cast
Main
Guest
TBA
Trivia
TBA
Gallery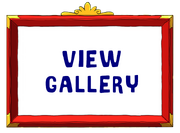 References