OK, that just happened...
This is a stub article. Make high quality edits to this page in order for it to be considered as a functioning article.
Who are you?
This page contains information on a character with no official name.
Equimorph is an unnamed shapeshifter Welcome to the Wayne character who first appeared in the episode "Like No Other Market on Earth".
Appearance
He's mostly a tall orange transparent humanoid shapeshifter who can manipulate or imitate another person's appearance and act identically to them. His true form though is that of a small horse man with a t-shirt and jeans.
Personality
The Equimorph while initially antagonistic, is shown to be very friendly to Team Timbers.
Classification
Gallery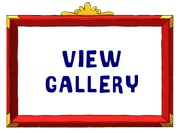 Trivia
The Equimorph's name is most likely derived from "Equine" meaning something related to horses.
Ad blocker interference detected!
Wikia is a free-to-use site that makes money from advertising. We have a modified experience for viewers using ad blockers

Wikia is not accessible if you've made further modifications. Remove the custom ad blocker rule(s) and the page will load as expected.