OK, that just happened...
This is a stub article. Make high quality edits to this page in order for it to be considered as a functioning article.
"Chapter 2" is the second chapter of the pre-pilot of Welcome to the Wayne. Its air date in the US was November 21, 2014.[1]
Synopsis
Coming soon!
Plot
Olly reveals the culprit was his sister Saraline. Saraline then introduces herself to Ansi along with her tool Snatch-Arms, Ansi is grasped by Snatch Adams as Saraline and Olly talk about how he and Ansi are on a mission. Saraline attempts to take over the mission, Saraline then goes, with Olly and Ansi following her.
The Spy from Apartment 8I, Masterson, and Flowershirt then split up as well. Olly talks to Saraline about the mission. Saraline reveals The Arcsine is in the briefcase, she and Olly tell Ansi about The Arcsine. With that, she wants to deliver it back to Jonah. Saraline then gives back the briefcase to Olly to distract The Spy so Olly and Ansi can go.
The boys arrive at Ansi's apartment with Olly being amazed of Ansi's room from the large Gleeco collection Ansi has. Ansi then wonders why can't they tell their parents about this situation, with Saraline showing a video of how useless it would be to get anyone involved in their missions. After the video, Olly made a mess by throwing his shoe at the collection. Olly finally shows Ansi the Escape Route that can take them anywhere around the Wayne. Ansi is afraid to go which results in them going on foot to their destination. A Robotic Pigeon spots the boys, as Ansi leaves Olly looks at the Gleeco and then catches up to Ansi, with Ansi talking to Olly about Ansi's safety. Olly pushes them out the window as someone is approaching from the Elevator.
Characters
Major characters
Minor characters
Trivia
TBA
Gallery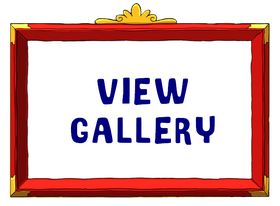 Click here to view the gallery for this article.
References
Ad blocker interference detected!
Wikia is a free-to-use site that makes money from advertising. We have a modified experience for viewers using ad blockers

Wikia is not accessible if you've made further modifications. Remove the custom ad blocker rule(s) and the page will load as expected.